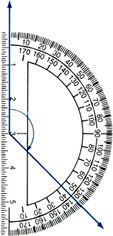 ALANS CLOCKS    IS A PERSONAL  BUSINESS  RUN BY ALAN SHORTLAND   

NOW   RETIRED    

ALAN IS A TIME SERVED  WATCH/CLOCK MAKER/RESTORER   WITH OVER 30 YEARS  OF EXPERIENCE.

HE WILL BE THE ONLY ONE WHO WORKS ON YOUR CLOCK .  DURING THE DAY HE IS WORKING ON THE CLOCKS SO NOT AVAILABLE TO ANSWER YOUR QUESTIONS . JACKIE WHO MANS THE PHONES, EMAILS ETC WILL BE ABLE TO HELP WITH QUERIES , DELIVERY OR COLLECTIONS  SO JUST RING /EMAIL  AND WE WILL ANSWER YOU QUICKLY .

IF WE HAVE A CLOCK IN FOR REPAIR/SERVICE  WE WILL CONFIRM A PRICE BEFORE WE START . AND WE WILL  DELIVER/SET UP YOUR CLOCK  IN MOST CASES. 

ALL WORK UNLESS STATED AT THE START WILL HAVE A 1 YEAR WARRANTY  . 

SHOULD YOU WANT TO SELL A CLOCK WE WILL EITHER NEED TO SEE IT OR HAVE SEVERAL PHOTOS  TO VALUE IT 

WE DO INSURANCE QUOTES   FOR REPAIRS   . 

IF YOU NEED ANY MORE DETAILS  OR QUERIES DO RING OR CONTACT US  .

how we repair  a clock  link 
Trio, Millgate 

Whaplode st catherine

Lincs 

PE126SF 

please  phone before you come as we often need to deliver or collect  larger clocks  .

We  work weekedays  and Saturdays by appointment only 

01406 540010